Micromill develops and manufactures Polyethylene powders
Micromill SK was originally part of Celloplastica, an Italian company engaged in the development and production of polyethylene (PE) blends for more than 40 years. Celloplastica moved in 2007 to Slovakia and later renamed to Micromill SK.
Continuing with the long tradition in the development and production of PE blends, we are continuously developing new products to customer requirements and are working to improve the quality and efficiency of the original products, while the manufacturing process is modernized to lower any impact on our environment.
Our strength is the ability to produce small batches of specialty and color powders, at hard-to-compete prices. We proved right the decision of the original Italian leadership to move the company into center of Europe, to new Slovakia, where the tradition of honest and responsible work force meets the new market potential of modern European Union.
Thanks to our own premises in Holic, Slovakia and through the respect for the environment, we succeeded in reducing the waste production, noise level, and energy and water consumption. We feel proud to contribute to lowering of the ecological footprint for future generations.
In the same spirit, our customer education and technical support helps them to switch their existing production line of coating with toxic
materials to the more proper coating with polyethylene powders. There is no need to change customer's current production equipment, only to modify the manufacturing processes.
You are more than welcome to come to visit us, find out more about your opportunity to improve your product quality and at the same time to lower your cost.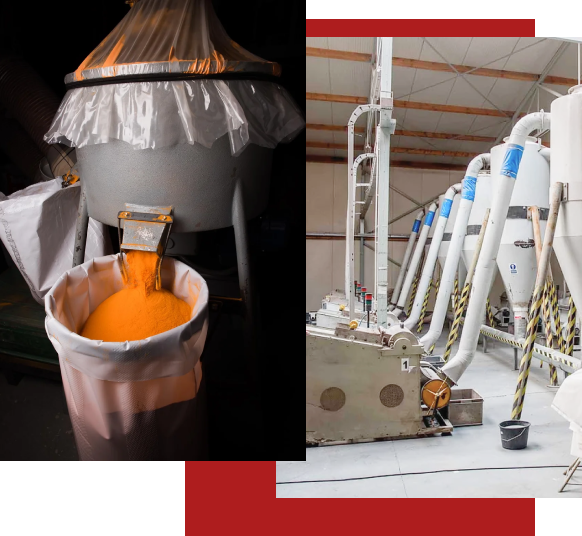 Why collaborate with us??
Corrosion resistance, UV and frost
Resistance to mechanical damage
Own development and production
Environmentally friendly production
We care about preserving the environment
Thanks to moving to our own premises in Holíč and due to respect for the environment, we have successfully reduced production waste, energy consumption, noise level and water consumption, thereby contributing to the global trend of reducing the ecological footprint for future generations.
In the same vein, there is customer education, where Micromill's technical support helps to switch their existing metal lamination production with toxic materials to more suitable lamination with polyethylene compounds. At the same time, the customer does not have to change his current technology, only the production procedures.
Need advice on choosing?
Improve the quality of your products and reduce your financial costs. Make an appointment with us and learn more.